Ellensburg Dental Care
Ellensburg   Providers  Contact  Patient Info  Resources Staff  Forms
Community Health of Central Washington receives medical malpractice coverage provided by the
Federal Tort Claims Act (FTCA).
Community Health of Central Washington recibe cobertura de negligencia medica proporcionada por la Ley Federal de Demandas por Ofensas (FTCA).
Ellensburg Dental Care is accepting new patients!
Our dentists are now available selective Saturdays from 7:00 – 3:30 to better service our patients. Please contact our schedule coordinators at 509-933- 2400 for more information!
---
Services
Our family dentistry clinic provides comprehensive dental examinations for all ages. Complete oral, head, and neck screenings are available as well as general dentistry. We provide:
composite fillings
implants
implant crown
dentures
x-rays
lymph nodes examinations
oral cancer examinations
extractions and oral surgery on case by case basis
root canal therapy on case by case basis
Join the new generation of patients
Access your personal medical records, communicate with your doctors via online messaging, and make more informed decisions about your health.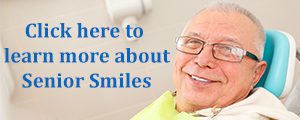 ---
Contact Our Clinic For Your Appointment
We provide comprehensive dental care for the entire family. Our dedicated staff can provide both preventive and restorative services. Regular visits to the dentist are important for both adults and children as part of a good dental health plan.
Oral care should start at an early age. It is recommended that every child should visit the dentist before his/her first birthday. We want your child to have an enjoyable experience while at the dentist office, with teeth that will last a lifetime.
Clinic Hours
Monday – Friday 7:00 a.m. to 5:30 p.m.
Saturday – 7:00 a.m. to 3:30 p.m.
Sunday Closed
Contact
Phone: Main Line (509) 933-2400
Address: 1206 N. Dolarway Suite 101 Ellensburg, WA
We are located in Sun Lakes Office Park (same parking lot as Jennikas Coffee House)
Do you need to see our on-site financial counselor?
Rosa's office hours are Monday – Friday 8:30am – 5:00pm
She can also be reached by phone at 509-962-1459.
---

What Our Patients Are Saying
They all were genuinely interested not only in my dental care but also in me as a person and my interests.
---
 

Provide each patient the quality care that I would expect if in their position, and to attempt to remove the fear and anxiety of the dental office through education and humor.