Integrated Behavioral Health
Your Primary Care Team
Primary Care Provider (PCP)
Your primary care provider helps you with your physical and mental health so overall you are at the top of your game! Your primary care provider will help you think through important health decisions and may connect you with another member of the primary care team to make sure that you are getting the best care.
Behavioral Health Consultant (BHC)
Your primary care provider may refer you to a Behavioral Health Consultant for a 15-30 minute visit. Regan Eberhart is a Licensed Clinical Social Worker (LCSW) and will focus on a specific concern and help you develop a practical plan. Often, Regan will help you start to make changes right away!
Nurses and Medical Assistants play many roles on your primary care team. They will be the first person you talk to when you have a health concern. They work closely with the PCP and BHC.
---
Your Primary Care Home
What is my primary care home?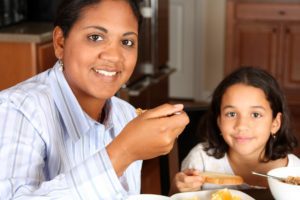 Your primary care home is where you can see your primary care provider who can help you be healthy. This is where you go for yearly check-ups or when you feel sick or sad.
Does my primary care home offer behavior change services?
Yes, they offer care for the whole person, mind and body. Your primary care provider and primary care team work together to teach you the skills you need to lead a healthier life. This also requires you take an active role in your own healthcare.
---
Your BHC can help you…
Improve your lifestyle by changing eating and exercise habits, or learning relaxation skills, ways to sleep better and how to improve your relationships.
Learn self-care techniques to manage pain, anxiety, depression, irritability, behavior problems, medications, and other issues.  Also, BHCs can help you manage medical conditions such as diabetes, hypertension and asthma.
Individually or as a family. BHCs work with patients one on one or with couples/families.  All ages can be seen by the BHCs.
Learn More