Micahlyn Powers, MD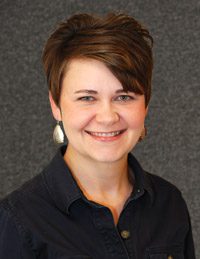 Faculty CWFMR
Training
University Of Washington, Seattle, WA.
Residency: Family Medicine Residency of Idaho, Boise, ID
Practice Experience
St. Alphonsus Regional Medical Center, Boise, Idaho 2011-2013; St. Luke's Hospital, Boise, Idaho 2011-2013; Veteran's Affairs Hospital, Boise, Idaho 2011: Family Medicine Health Center, Boise, Idaho 2011-2013
Philosophy of Care
My goal is to provide compassionate care for families across the lifespan- whether your health issues seem big or small, I can help. If I don't know the answer, I'll work to find it.  There are no stupid questions! You deserve to understand what is being ordered and prescribed so that you can participate in your care and be part of the solution.
Medical Interests
Obstetric and family care, ultrasound, care of children in foster care, skin conditions, family planning including vasectomy, affordable and smart prescribing.
Personnel Interests/Hobbies
Reading Jane Austen, travel, exercise, scrapbooking, organizing anything.