Naches Medical Clinic
Naches Clinic  Providers  Contact  Medical Links  Pharmacy  Patient Info
Community Health of Central Washington receives medical malpractice coverage provided by the
Federal Tort Claims Act (FTCA).
Community Health of Central Washington recibe cobertura de negligencia medica proporcionada por la Ley Federal de Demandas por Ofensas (FTCA).
Naches Medical Clinic is accepting new patients!
We provide the full range of adult and pediatric care.
Additionally we offer:
Care coordination: If you require care beyond what we provide, we will refer you to the appropriate specialist and coordinate your care.
Behavioral Health: We offer Primary Care Behavioral Health (PCBH) services to help support patients in their pursuit of good health part time here in Naches.  We have additionally PCBH services at our Yakima clinic.
Now accepting new patients!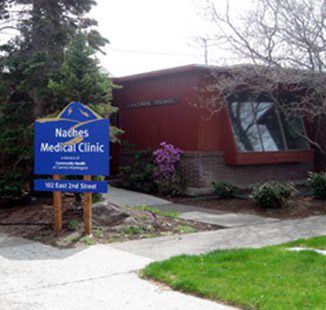 ---

Through our patient portal you can access your personal medical records, communicate with your doctors via online messaging, and make more informed decisions about your health.
Contact
Phone
(509) 653-2235
Address
102 East 2nd Street Naches, WA 98937
---
Have you met our Providers?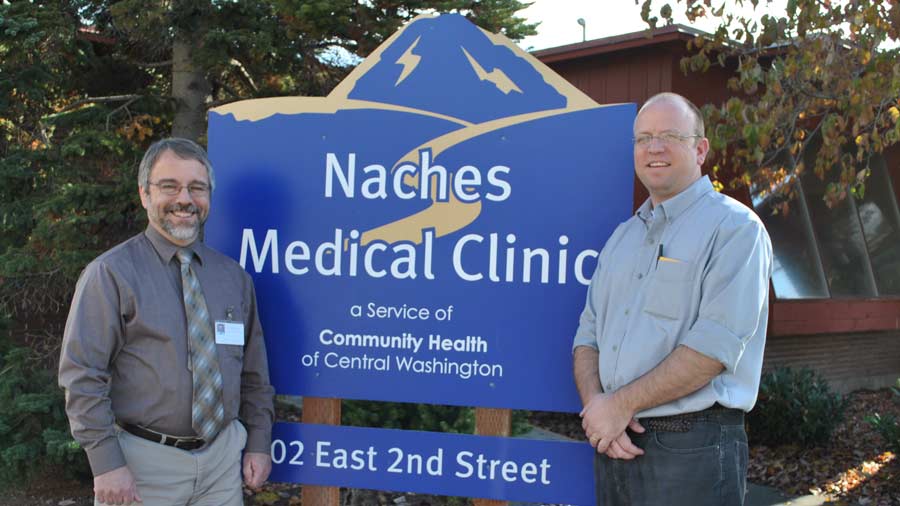 See what our patients are saying about us!
---
Awarded PCMH Certification
The Patient Centered Medical Home is a model of care that puts patients at the forefront of care. It builds better relationships between people and their clinical care teams. Research shows they improve quality, the patient experience and staff satisfaction, while reducing health care cost.
Learn more about our Patient Centered Medical Home
---