Community Health of Central Washington provides quality healthcare through service and education
Community Health of Central Washington receives medical malpractice coverage provided by the
Federal Tort Claims Act (FTCA).
Community Health of Central Washington recibe cobertura de negligencia medica proporcionada por la Ley Federal de Demandas por Ofensas (FTCA).
Recent Activity
New faces at CHCW!
Click photos for more information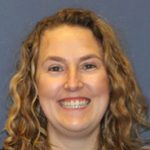 Dr. Caitlin Hill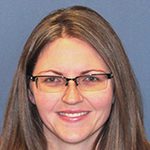 Kari Hoover, PA
Who we are
Our Mission
Community Health of Central Washington provides quality healthcare through service and education.
Community Health of Central Washington was founded with one bold and clear vision: All people in our region should enjoy access to affordable and appropriate health care.
That sounds simple enough. But providing quality health care service is complex. That vision has caused us to grow, and to provide a wide array of services in multiple sites.
Primary Care
Today, CHCW is the medical home for more than 30,000 people in central Washington. We provide comprehensive care for all ages, regardless of the ability to pay. Our patients receive preventive services, care for acute and chronic illness, and care in our clinics, hospitals and other sites. We provide prenatal and obstetric services in Yakima and Kittitas Counties.
Teaching
Education has always been an important part of our mission.
Resources

What is a Medical Home? A medical home is an approach to providing total health care. With your…