Predoctoral Clinical Psychology Internship Program
Who We Are – What We Do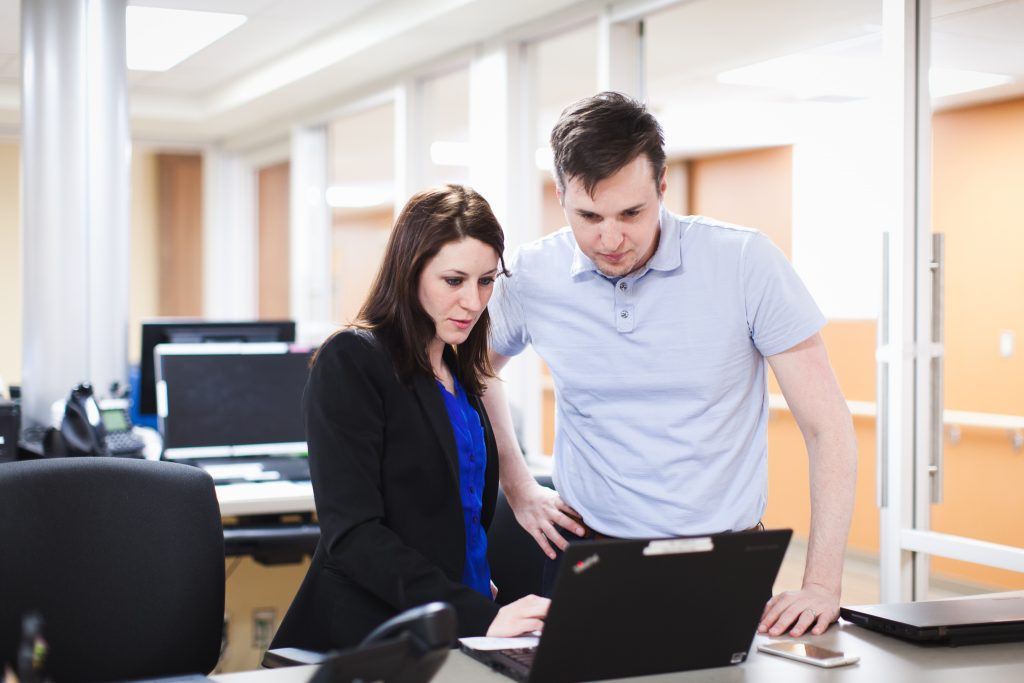 CHCW is a nonprofit CHC network that spans across the Yakima Valley and serves over 30,000 individuals and families.  Set in largely rural settings, CHCW operates five clinics: a pediatric clinic, a family medicine residency clinic, and three rural clinics.  Our patients come from culturally and economically diverse communities throughout the Valley.
CHCW houses a 10-10-10 family medicine residency in its Yakima (Central Washington Family Medicine) and Ellensburg clinics. CHCW also partners with the two local Yakima hospitals to provide inpatient coverage and training.  Overall, CHCW strives to provide quality healthcare through service and education.
The National Psychology Training Consortium – Cascade Region
The CHCW predoctoral internship is part of the Cascades Region of the National Psychology Training Consortium (http://psychologyinterns.org/).  Members of the Cascades Region, which encompasses medical agencies/clinics throughout the Pacific Northwest, share the goal of training future psychologists to work in integrated, primary care settings. For more information regarding the members of the Cascades Region, please visit http://psychologyinterns.org/cascades-current-sites/
The National Psychology Training Consortium – Cascades Region has been accredited on contingency by the Commission on Accreditation of the APA since April 15th, 2018. This is an official accreditation status that means this program is required to provide outcome data to the Commission by January 2020 and upon receipt of those data, the Commission will review the data to determine if it is sufficient to grant full accreditation status.
Questions about Accreditation?
Address: Office of Program Consultation and Accreditation American Psychological Association
750 1st Street, NE
Washington, DC 20002
Phone: (202) 336-5979
Email: apaaccred@apa.org
Web: APA.org/ed/accreditation
Location of Internship
CHCW's administration offices are located in Yakima, WA, along with its family medicine residency clinic (Central Washington Family Medicine), pediatric clinic (Yakima Pediatric Clinic), and two partnering hospitals (Yakima Valley Memorial Hospital and Yakima Regional Medical Center).  CHCW also has three outpatient clinics in Ellensburg, Naches and Tieton, WA, respectively.  All clinics and hospitals are within a 40 minute drive of Yakima, WA.
To learn more about the Yakima Valley, visit http://cwfmr.org/yakima-valley/
Our Behavioral Health Program
CHCW operates a robust Primary Care Behavioral Health (PCBH) program throughout its clinics.  Behavioral health consultants (BHCs) are fully integrated into the primary care clinics.  Behavioral health encompasses any condition that is impacted by behavior, including mental health (e.g., depression, anxiety, trauma, etc.) and  physical health concerns (e.g., obesity, diabetes, hypertension, headaches, etc.).  BHCs work with patients across the lifespan (i.e., children/adolescents to geriatric populations, pre-natal care to end of life concerns).   Additional BHC services include running groups for a variety of health needs (e.g., chronic pain, pregnancy), developing pathways to systematically address specific concerns (e.g., smoking cessation), and preventive activities such as parenting education and stress management classes. In short, interns will be exposed to any and all problems that fall into the health/mental health spectrum, from the straightforward to the very complex. There is no better place than a community health center to gain experience with a wide variety of patient health and wellness concerns!
BHCs also serve on the faculty of CWFM's family medicine residency program. While a minor rotation within the internship, interested and competent interns may have the opportunity to work with family medicine residents and assist in implementing a robust psychosocial medicine curriculum.
Due to CHCW's emphasis on training, a major component of the internship will be providing evidence based interventions.  Interns will have access to tools (e.g., UpToDate) that will allow them to quickly identify research regarding specific concerns and interventions.  CHCW's behavioral health department emphasizes contextual behavioral approaches due to the strong evidence for a variety of concerns, focus on functional improvement rather than symptom reduction, and flexibility in delivery format (e.g., brief visits).  Orientations such as Acceptance and Commitment Therapy (ACT), Focused Acceptance and Commitment Therapy (FACT), Mindfulness based stress reduction, behaviorism, Motivational Interviewing and Positive Psychology will be encouraged and emphasized throughout the internship year.
To learn more about CHCW's PCBH program, visit http://chcw.org/behavioral-health-pcbh/