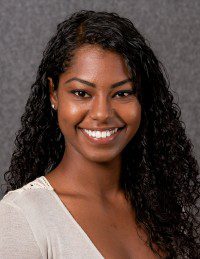 Medical School: Ross University School of Medicine
Philosophy of Care: I believe primary care is the key to a healthy community, including preventing disease, educating and empowering patients, providing continuity of care, and promoting a healthy lifestyle (and lead by example!).   My goal is to provide such care with compassion, patience and humility.
Medical Interests:  Women's health, Office procedures
What drew you to CWFMR and/or Yakima: I chose CWFMR because I wanted my residency years to be an exciting adventure; It is a program that would not only offer an amazing opportunity to practice medicine in an under-served area, but to do so under the hands of genuinely caring faculty and a strong team of resident colleagues.  The breathtaking nature in the valley, as well as its surprisingly sunny weather, are much desired bonuses!
Personal Interest / Hobbies:  Nature, Hiking, Bicycling, Painting/Drawing, Playing piano, Yoga, Meditation, Traveling