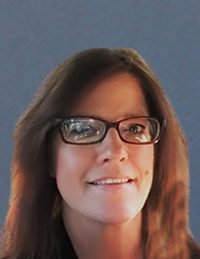 Graduated from Eastmont High School, WSU BA in Social Sciences, Heritage University with an MA in Education and Counseling.  I have been in this field on and off since 1992.  Started as a Respite Care Worker, Para-Professional Educator in ESL and GED Courses, and Elementary Education, and a CAN.  When I earned my BA in 1996 I became a Family Support Services Advocate and Program Coordinator.   Then a Mental Health Case Manager, a Registered Counselor, and earned my MA in 2004 and became a Mental Health Therapist, and In-take Specialist, a Designated Mental Health Professional, and finally obtained my Mental Health Counselor's License and went into Private Practice and Contracted with the Department of Developmental Disabilities and became a Behavioral Specialist in 2016.  Finally, in 2018, I am now working with Comprehensive Healthcare as a Designated Crisis Responder, Community Healthcare of Central Washington as a Behavioral Health Consultant and have a very limited Private Practice.
My passion is working with individuals with diverse backgrounds, connecting with people and spending time with my family.  I love sports, trying new things, physical activities, learning, and laughing.
Integrated care is the best way to approach overall care and I am very excited to be working in this agency.